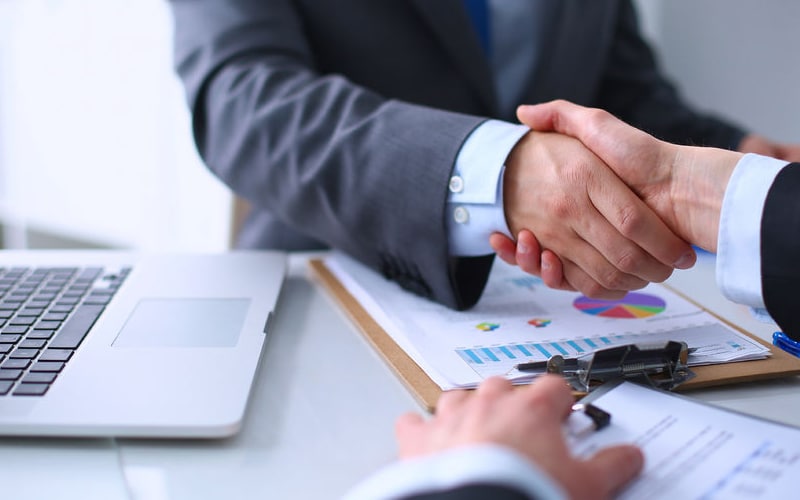 13 Jul

Attorney general files lawsuit in Hampton over fraudulent 'pension sales' to veterans, elderly

Published by The Daily Press
Posted Mar. 7th, 10:25 AM
By Lisa Vernon Sparks

Two out-of-state companies are being sued in Hampton for making an illegal high-interest loan scheme that targeted the pensions of retired veterans and public servants in Hampton Roads, according to a lawsuit filed this week.

Virginia Attorney General Mark Herring announced Wednesday he filed the lawsuit in Hampton Circuit Court, naming as defendants Scott Kohn, of Nevada, and his two companies, Delaware-based Future Income Payments LLC and FIP LLC, based in Nevada.

The defendants targeted as many as 650 Virginia pensioners — often elderly veterans with military pensions and public servants with pensions through the Virginia Retirement System — with illegal loans disguised as "sales" that could provide purchasers with a quick lump sum of cash, according to Herring's suit.

In most cases, pensioners thought they were making a sale of a portion of their pension, which is an asset, in a one-time transaction. As it turned out, it was a loan against the pension with payback "interest rates that were sky high," said Michael Kelly, spokesman for the Office of the Attorney General.

The high-interest loans carried rates as high as 183 percent, which far exceeds the applicable 12 percent annual interest cap mandated by Virginia law, according to the complaint.

Kohn, acting with his companies, engaged in lending practices that violated the Virginia Consumer Protection Act.

Kelly said a significant percentage of those targeted are retired military.

Herring's lawsuit states his office seeks "relief" for the 650 Virginia consumers affected in the "unlawful pension sale scheme," but lawsuit did not specify any compensatory damages.

"These companies and their owner took advantage of Virginians who earned their pensions through years of dedication to our nation's armed forces and as civil servants," Herring said in a statement. "We're going to do everything we can to get veterans and other retirees their money back, and to wipe out the debt remaining on any illegal loans."

The case was filed in Hampton because a majority of the transactions were done there. This made it permissible to be heard in that court based on state law, the complaint stated.

The lawsuit alleges that the company acted between June 2011 and June 2017 and made more than 950 illegal loans to more than 650 pension-holders in Virginia, concentrated in the Hampton Roads area, which has one of the largest veteran populations per capita in the country.

Using various marketing websites and directly contacting pensioners by telephone and email, the company advertised its product as a "lump sum," "pension buyout" or "pension advance" as a way for pensioners to obtain cash to meet their immediate need or long-term goals.

Herring's lawsuit contends the company FIP paid third parties to steer traffic to its website by targeting consumers who searched online with phrases such as "personal loans" or "pension loans."

As a condition for the loan transaction from the company, the pensioners were required to allow the defendants access to their bank accounts to repay the loan proceeds, according to the complaint.

Similar complaints and class actions against these defendants have been made in other states, including plaintiffs in Florida, Alabama, Massachusetts and California, according to the complaint.

The complaint also states numerous consumer financial regulators have investigated and brought and settled enforcement against this company.

"These men and women served our commonwealth and our country, and they deserve better than to have their life savings drained by an illegal, but cleverly disguised, predatory loan," Herring said.
What to Do if You Think You Were a Victim of Investment Fraud or Broker Misconduct
If you believe you were a victim of investment fraud or broker misconduct, it is imperative to take action. Peiffer Wolf Carr & Kane has represented thousands of victims, and we remain committed to fighting on behalf of investors.
Contact Peiffer Rosca Wolf today by filling out a Contact Form on our website or by calling 585-310-5410 to schedule a FREE Case Evaluation.
About Peiffer Wolf  Carr & Kane, APLC
Peiffer Wolf Carr & Kane is a nationwide litigation law firm that represents individuals and entities that have been the victims of negligence, fraud or the misconduct of powerful interests.  We are smart, experienced, and dedicated professionals who work tirelessly for our clients and take pride in the pursuit of justice on their behalf.  Too often the powerful interests in our society run over the rights of ordinary people. We do our best to restore that balance.