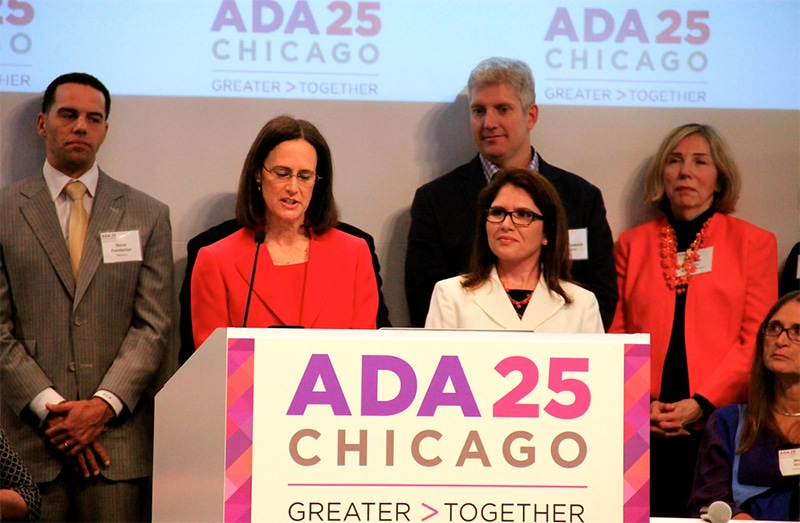 13 Jul

Illinois alleges in suit an illegal predatory lending scheme

Published by The Associated Press
Posted Apr. 20th, 2:49PM
By Associated Press

CHICAGO (AP) — Attorney General Lisa Madigan's office is suing a company for what it says is an illegal predatory lending scheme that targeted the retirement benefits of Illinois residents.

Madigan's office says in a news release that Nevada-based Future Income Payments LLC made installment loans without a license and tried to disguise them as "pension sales."

Madigan's office alleges the company illegally advertises the loans as a way to quickly obtain cash in exchange for people's pension benefits. Because state and federal laws restrict selling or transferring pension benefits, the lawsuit contends that such ales are illegal.

The release also says the company charges extremely high finance charges, meaning people pay the company thousands of dollars more than they were loaned.

The company did not return telephone calls for comment.
What to Do if You Think You Were a Victim of Investment Fraud or Broker Misconduct
If you believe you were a victim of investment fraud or broker misconduct, it is imperative to take action. Peiffer Wolf Carr & Kane has represented thousands of victims, and we remain committed to fighting on behalf of investors.
Contact Peiffer Rosca Wolf today by filling out a Contact Form on our website or by calling 585-310-5410 to schedule a FREE Case Evaluation.
About Peiffer Wolf  Carr & Kane, APLC
Peiffer Wolf Carr & Kane is a nationwide litigation law firm that represents individuals and entities that have been the victims of negligence, fraud or the misconduct of powerful interests.  We are smart, experienced, and dedicated professionals who work tirelessly for our clients and take pride in the pursuit of justice on their behalf.  Too often the powerful interests in our society run over the rights of ordinary people. We do our best to restore that balance.