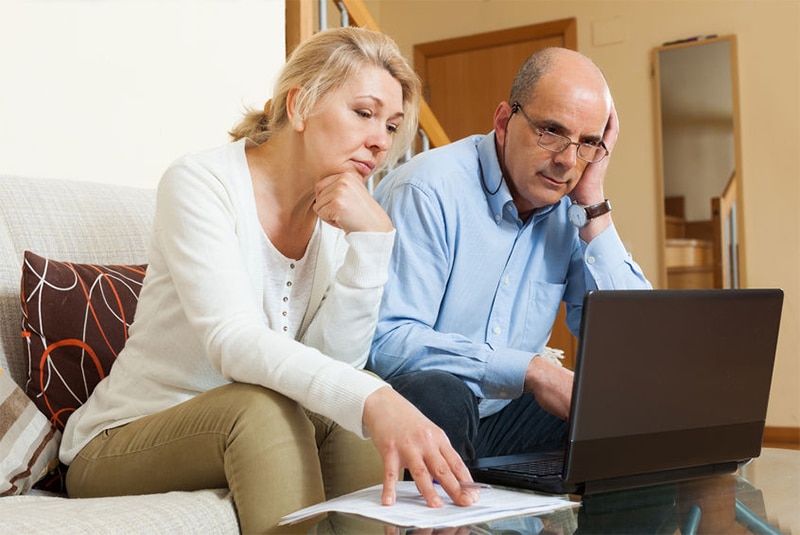 13 Jul

Some retirees are making a terrible mistake with their pensions

Published by The Washington Post
Posted Oct. 27th 2015
By Jonnelle Marte, The Washington Post

Keith Moore, a 40-year-old military veteran recovering from post-traumatic stress disorder in Oklahoma, remembers the day last year when he sold off a chunk of his pension.

He had left the military after 21 years of service, because his disabilities — PTSD, arthritis and other injuries — made it difficult to work.  But the transition to civilian life came with a different struggle: the need to provide for his family and pay the same bills with only half the paycheck.

Moore soon found himself two months behind on rent and at least 10 days from payday. In bed that night, he saw a TV ad for Future Income Payments, a company based in Irvine, Calif., that buys pensions in exchange for a lump sum. The company said it had worked with military personnel and government workers. Ten minutes later, he got up and made the call.

The next day, a company representative called Moore back and explained that he would receive a $5,000 cash advance for selling part of his pension. In exchange, Moore would have to pay the company $510 a month for five years  — a total of $30,600.

If it were a typical loan, that would amount to $25,600 in interest — a rate of 512 percent.

Pension advances are complex products that offer retirees a lump-sum cash advance in exchange for all, or part, of their future pension payments. Consumer groups say they are pitched disproportionately to retired military members and federal retirees.

The payouts are typically less than what retirees would receive had they chosen to receive lump-sum payments directly from their pension provider, consumer groups say. They can also be more expensive than other alternatives, such as credit cards, personal loans and home equity lines of credit. But pension advances can be an attractive option for retirees short on cash who feel they won't qualify for traditional lending vehicles because of bad credit or other setbacks.

The complicated products, and the companies that offer them, are receiving renewed attention from consumer advocates, legislators and federal regulators. In August, the Consumer Financial Protection Bureau and the state of New York filed a lawsuit against two companies and their owners for misrepresenting the products as a sale and not a loan, and for failing to properly disclose all of the fees and interest rates consumers would face. Late last month, a Senate panel held a hearing on the subject.

And on Wednesday, Reps. Matthew Cartwright (D-Pa.) and Gerald E. Connolly (D-Va.) reintroduced a bill that would cap interest rates on pension advances sold to military members and federal retirees.

Consumer advocates say that because the products are not officially classified as loans, costs are not always clearly explained. Instead, sales representatives focus on the size of the monthly payments. Effective interest rates can range from about 30 percent to more than 100 percent.

But the costs can add up. Some companies require retirees to take out a life insurance policy naming the pension advance company as the beneficiary. Borrowers also face taxes and other fees. After signing over a portion of their main source of income to these companies, some retirees face overdraft fees and late-payment penalties if their newly reduced income isn't enough to cover regular expenses.

That was the case for Joan Clay, 74, a retired government worker in Baltimore who started paying overdraft fees just a few months after taking out a $5,000 pension advance from Future Income Payments in January.

She needed to catch up on overdue gas and electric bills but had been denied for payday loans and knew her credit wasn't strong. But when she was searching for loans on a computer at the public library, she saw an ad from Future Income Payments that said credit scores didn't matter. That anyone could get approved for financing as long as they had a pension.

"They were very cooperative with me," Clay said.  "I said my credit wasn't that great."

A Future Income Payments representative explained that Clay would sell the company a portion of her pension for a lump sum of $5,000, the smallest amount she could receive. In addition to a $300 setup fee, she would pay $621, or about 40 percent of her monthly benefit, a month for five years.

It wasn't until months later that she did the math on how much she would be paying in the end — essentially, more than $32,000 in interest. "It was a desperate decision that I didn't do very wisely," she said.

It's difficult to know how many retirees have taken out in pension advances, said Stuart Rossman, director of litigation at the National Consumer Law Center, because the advances are typically issued by small, private companies that are not required to report sales numbers.

"Not only can you not compare them to other loans, but you can't compare them to other products in the marketplace," Rossman said.

The effective interest rates charged by pension advance companies can be abusive, Cartwright said. But it is particularly "egregious" that the companies go after military retirees, targeting income streams that are backed by the federal government, he added.

Cartwright's legislation would bolster existing protections that make it illegal for enlisted military retirees to transfer or reassign their pensions to another person or company. But lawmakers and consumer advocates say there is a need for broader protections that cover all retirees, such as commissioned military officers and those with pensions from private companies. Only two states — Missouri and Vermont — have laws regulating pension advance companies. "Regulation of these pension advance schemes is very spotty," said Sen. Susan Collins (R-Maine), chairman of the Senate Special Committee on Aging, who ran the hearing on the issue last month.

Moore said that in hindsight he should have read the paperwork more closely. But at the time, he was worried about providing for his family.

His pension payments weren't large enough to cover rent and electricity and other expenses for his wife and two children. Things piled on in the spring of 2014 when his car broke down.

"When you're getting ready to get hit by a car, the first thing that comes, you grab onto it because you think it will rescue you," Moore said.
What to Do if You Think You Were a Victim of Investment Fraud or Broker Misconduct
If you believe you were a victim of investment fraud or broker misconduct, it is imperative to take action. Peiffer Wolf Carr & Kane has represented thousands of victims, and we remain committed to fighting on behalf of investors.
Contact Peiffer Rosca Wolf today by filling out a Contact Form on our website or by calling 585-310-5410 to schedule a FREE Case Evaluation.
About Peiffer Wolf  Carr & Kane, APLC
Peiffer Wolf Carr & Kane is a nationwide litigation law firm that represents individuals and entities that have been the victims of negligence, fraud or the misconduct of powerful interests.  We are smart, experienced, and dedicated professionals who work tirelessly for our clients and take pride in the pursuit of justice on their behalf.  Too often the powerful interests in our society run over the rights of ordinary people. We do our best to restore that balance.